tO mONTEREY bAY fOOD tOURS
We are the first and only walking food tour company in Monterey.
Our Old Monterey Tour runs Thursday - Sunday at 11:00 a.m. This tour walks you through Historic Downtown Monterey while tasting local food and beverage.
If you'd like a different time, day, or private tour, we can put something together just for you.
Check out our tours page for more information.
tHE hIDDEN gEMS OF mONTEREY bAY
Whether you're a visitor or a local, there's something on the tours for you! Between food, wine, beer, and a look at some of California's first historical monuments, we promise not to disappoint!
Locals discover new favorites and learn more about what's going on right outside their front door. Visitors who take the tour at the beginning of their Monterey trip have the chance to sample a variety of Monterey offerings to help them decide where to return before the end of the trip.
Food and Beverages From the Central Coast's Finest
We're perfect for bachelor/bachelorette/wedding parties, family reunions, friends weekends, and more!
If you're looking for team building exercises, we've got you covered in that department, too! We can incorporate trivia, prizes, or anything else you think would fit with your private tour!
Taking a tour with Monterey Bay Food Tours allows for an experience you wouldn't have if you visited the restaurants on your own. How often are you allowed back in the kitchen and shown how things are done? Or had pizza delivered to you from a closed shop? With us, you never know when you'll meet a chef, a winemaker, or a local artist.
The Sights and Sounds of the Monterey Bay
We'll stroll through the most unique eateries and restaurants in the area, sampling various foods and enjoying the atmosphere in several different restaurants. You can check out our Tour Partners page to familiarize yourself with where you might be going and what you might taste along the way.
Some tips we encourage you to remember:
This is a walking tour, and rain or shine, we walk and dine. Please check the weather forecast and dress appropriately.

We will be eating enough for an entire meal, and maybe even a little extra.

The tour lasts about 3 hours and covers just under 2 miles of walking (and eating.)
So what are you waiting for?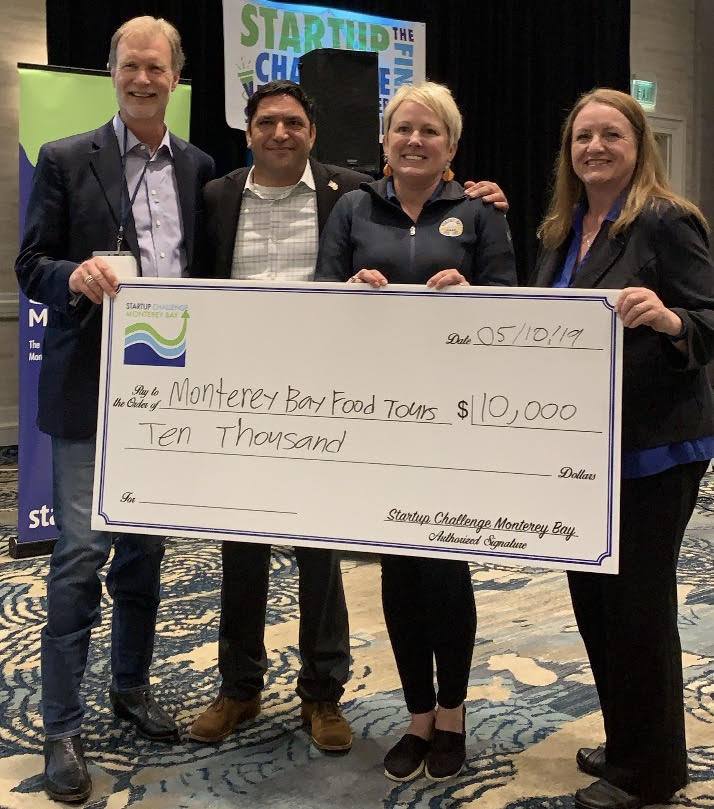 2019 CSUMB Startup Challenge
Connect with us on Instagram!